Macabro XXI Call for Works!
We begin our journey to our twenty first anniversary with the launch of the 2022 official selection call for works for the Macabro: Mexico City Horror International Film Festival that will take place in August 2022. The celebration will have a hybrid model: presential activities and showcase with streaming and online activities.
This year Macabro opens a new category: Dark Fantasy & SciFi Long Feature, that will award science fiction and dark fantasy movies.
We also introduce our traditional categories:
INTERNATIONAL HORROR LONG FEATURE
IBEROAMERICAN HORROR LONG FEATURE
MEXICAN HORROR SHORT FILM
INTERNATIONAL HORROR SHORT FILM
ANIMATED HORROR SHORT FILM
Dealine: May 15th, 2022
Regulations and submissions https://filmfreeway.com/macabro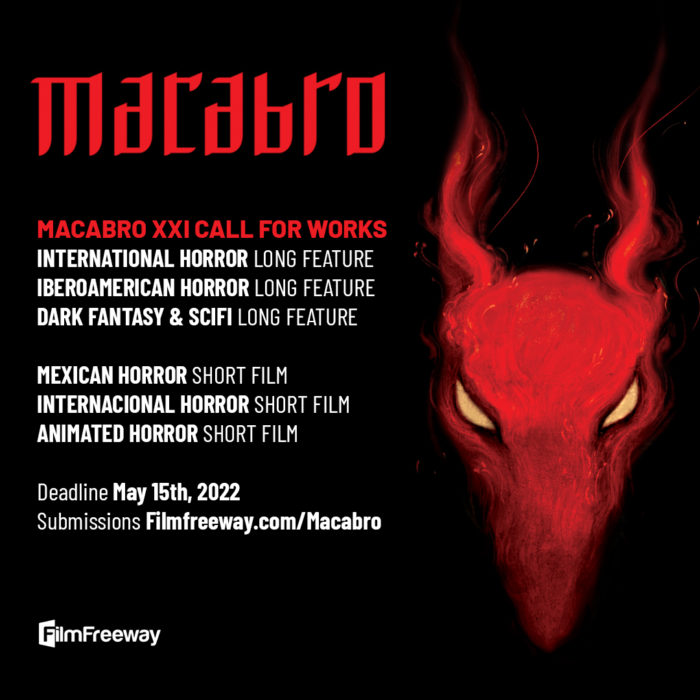 Regresar a Diario Macabro